2022 NACDA & AFFILIATES CONVENTION SPECIAL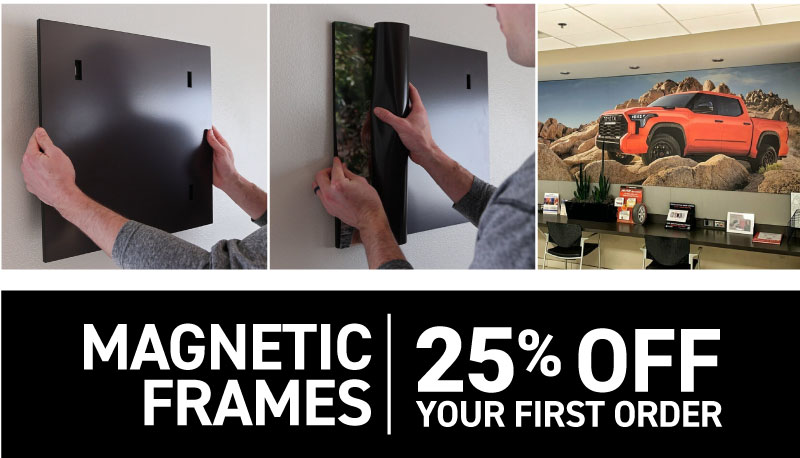 IN CASE YOU MISSED US AND OUR FEATURED PRODUCT
Magnetic frames transform large and small spaces with interchangeable, customizable images which can be installed in many configurations. Easily update graphic displays, introduce new promotions, and communicate brand messages quickly and effectively. Once the frame is installed, simply apply our magnetic print and you're done.
Magnetic frames comes in the following sizes: 18″ x 18″, 12″ x 12″ and 8′ x 8′.
*Orders must be placed by August 12, 2022 to receive promotional discount. Design services to be quoted as additional if needed. Excludes shipping costs.