visiFLEX Frame Options
visiFLEX frame systems are simple, versatile and cost effective to use.
The frames can be assembled in just a few easy steps and come in a range of profiles, styles or even custom colors. Create a custom design to maximize the use of your space.
The sturdy aluminum frames are easily assembled using a simple connector system. Using the system and the accessories you can build just about any shape or size you can imaging. The system also has the option of using high powered LED lighting. The LED lighting is easy to install and does not require an electrician. The LED lighting uses up to 60% less electricity than traditional backlit display.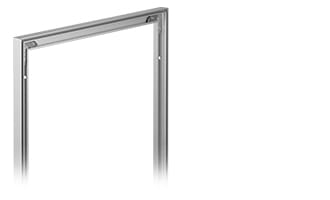 ULTRA THIN FRAME
Single-sided .625" profile
Slimmest profile available
For wall mounting
Satin silver finish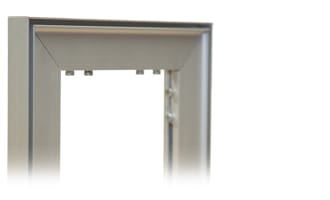 SINGLE-SIDED FRAMES
Single-sided .8" to 1.25" profile
Several Styles available
Most popular type of SEG frame
Many different mounting options including wall mount, ceiling hung or free standing
Satin silver finish standard, some profiles available in matte black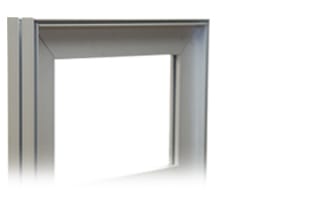 DOUBLE-SIDED FRAMES
Double-sided 1.6" profile
Display the same or different graphics on each side
For freestanding or ceiling suspended graphics
Two sturdy feet provide require stability
Satin silver finish standard, some profiles available in matte black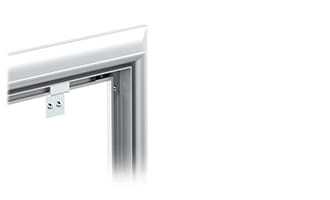 PICTURE FRAME PROFILE
Traditional picture frame beveled edge
Single-sided 1.25" profile
For wall mounting – come with hardware
Satin Silver or Matte Black finish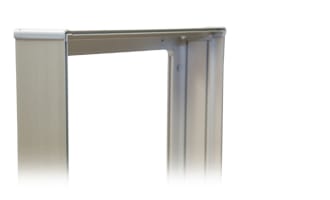 SINGLE-SIDED BACKLIT FRAME
Single-sided 2.2" to 4.25" profile
Several Styles available depending on application
LED lighting provides bright, even illumination with no hot spots
Lighting is easy to install. No electrician needed.
Mounting options including wall mount, ceiling hung or free standing
Satin silver finish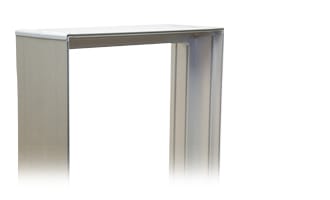 DOUBLE-SIDED BACKLIT FRAME
Double-sided 7.9" profile
Display the same or different graphics on each side
Ideal for use as a freestanding lightbox
Two sturdy feet provide require stability
LED lighting provides bright, even illumination with no hot spots
Lighting is easy to install. No electrician needed.
Satin silver finish