Custom Wallpaper
Bring any ordinary wall to life
With endless print, color, and style possibilities, custom printed wallpaper and wall murals allow you to transform boring walls into unique, sophisticated, and immersive environments.
Our high quality materials and custom printing abilities means you are not limited to the pattern repeats of conventional printing processes. There are also no production minimums, which allows for short runs and the capability to create one-of-a-kind images. Plus, custom printed wallpaper goes up just like pre-manufactured wallpaper simply with an adhesive or a heavy-duty wallpaper paste.
Decorate to impress and place your custom wallpaper or wall mural anywhere you want to enhance your message!
Material Options
Our wallpaper is Dreamscape commercial grade, Type II wall covering in a variety of smooth, textured and metallic finishes. Type II wallpaper is made to withstand use in high-traffic/public areas. Certain types can qualify for LEED certification credits and are Class A, UL Certified, and NFPA approved.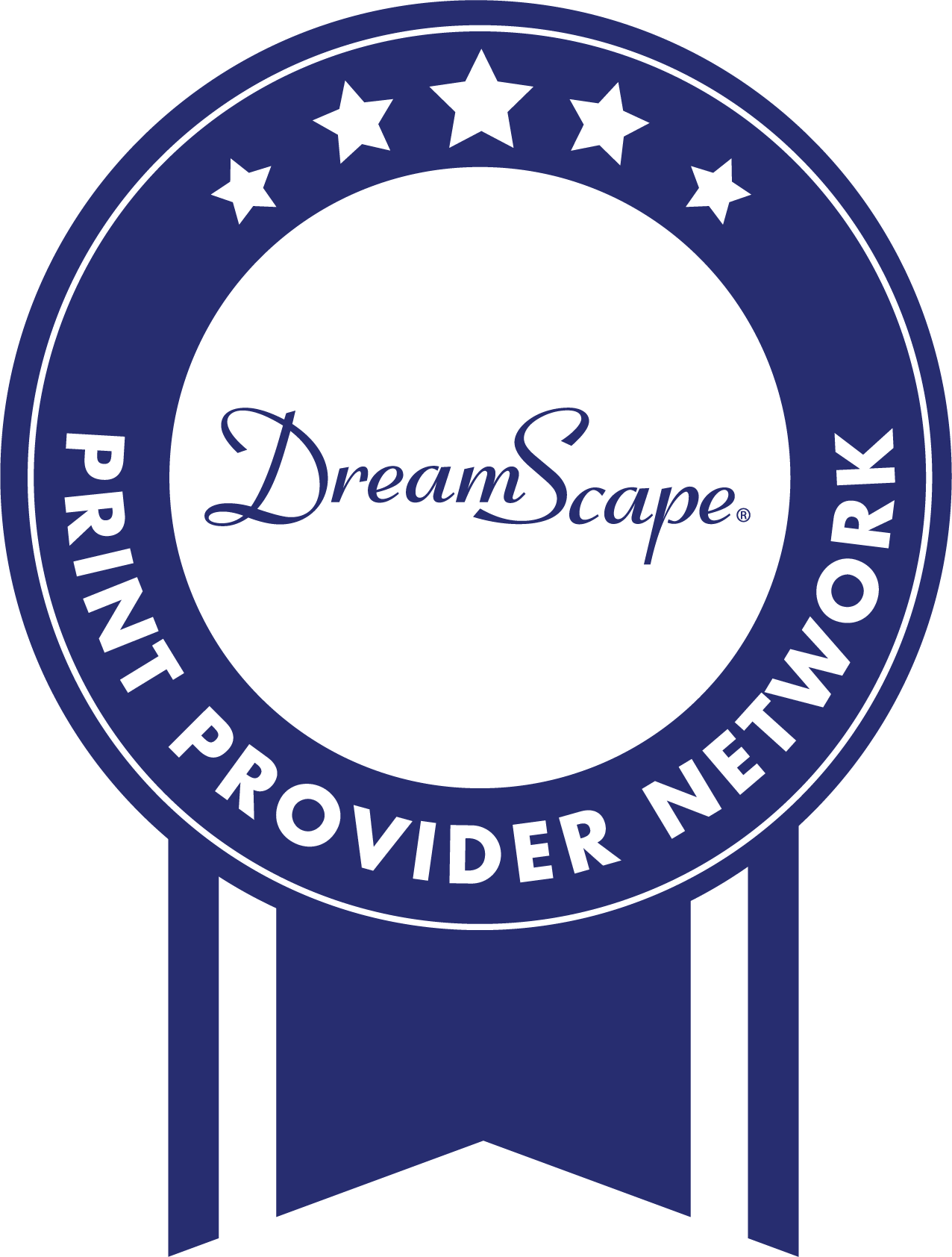 Advantages
No production minimums.
Durable as preprinted wallpaper.
PVC-free vinyl materials available made from 31% post consumer recycled content.
Low VOC options for schools and healthcare facilities.
Available in a variety of smooth, textured, metallic and special effect finishes.
Custom designs are not limited by pattern repeats like conventional wallpaper.
Certain custom printed wallpapers can qualify for LEED Certification credits.
Easy installation and removal. Need help with installation? Our team can provide professional to put up your custom wallpaper.
Popular Uses
Retail Displays
Interior Décor
Medical Offices and Waiting Areas
Daycare Centers
Residential Environments
Restaurant Themes/Branding
Corporate Branding Decor
Custom Designs
Our team of graphics designers can help make your vision a reality with personalized designs. If you already have an image you would like to use for your wall mural, we will be happy to use the graphics to produce an impactful design.
Download Product Sheet
Call today to discuss the options, textures, and finishes and to request samples.