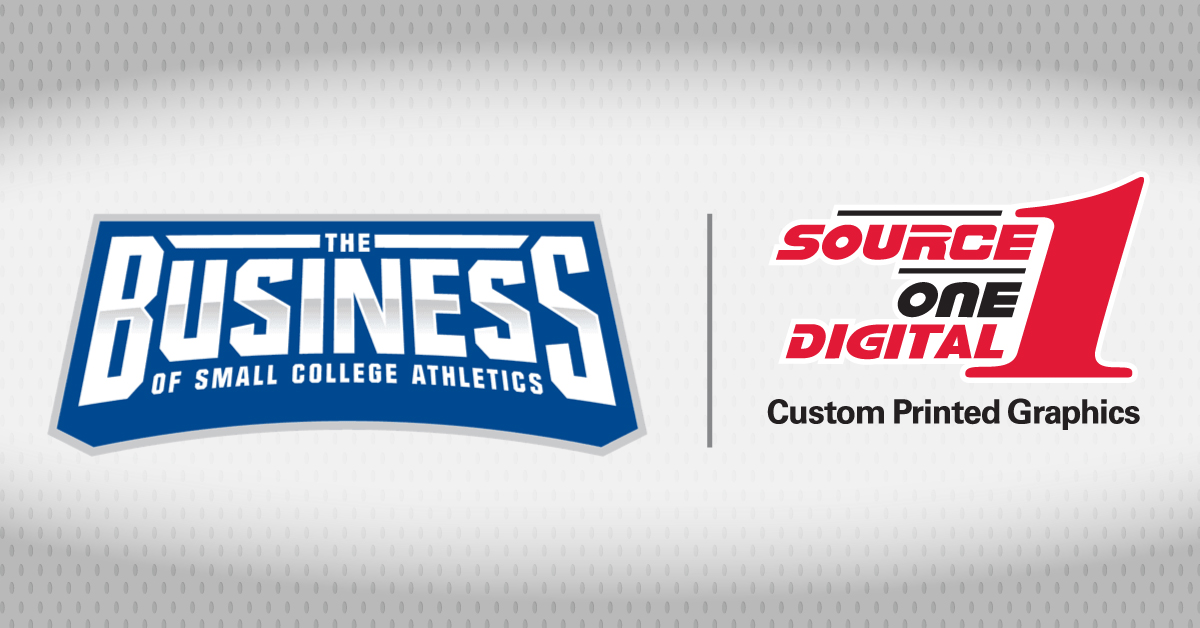 The Business of Small College Athletics (BOSCA) today announced Source One Digital as the Exclusive Signage Sponsor for the 2021 BOSCA Workshop to be held July 19-20, 2021 in Oklahoma City.
Source One Digital has extensive experience providing custom graphics and sponsor signage for collegiate, semi-pro and professional sports teams around the country. The organization works with collegiate clients on a daily basis to provide solutions that are designed to enhance the branding for both athletic and academic programs. Source One Digital is well recognized in the industry for their customer service, product quality, and attention to detail when it comes to  working together with schools to offer customized solutions that help them achieve their goals while staying within their budget.
Introduced in 2012 and coordinated by Collegiate Resource Management, LLC, the BOSCA Workshop is the nation's only professional development event designed specifically for athletic administrators at smaller colleges and universities, catering to NCAA Division II, NCAA Division III, NAIA, and NJCAA athletic departments. The Workshop is an opportunity for attendees to network, share insights, and learn how to better navigate the unique challenges facing smaller athletic departments.
"We are thrilled to welcome Source One Digital to the BOSCA family as our exclusive signage provider. We look forward to learning more from their expertise and showcasing their products designed to enhance and brand small college athletic departments."
Jim Abbott, Founder, Business of Small College Athletics
"Source One Digital is thrilled to be able to partner with the BOSCA and sponsor its upcoming Workshop. We're excited to attend this great event and the opportunity to work together with small colleges to learn more about their program goals and customize solutions to help them improve their branding across campus."
George Atkinson, Vice President of Marketing & Sales, Source One Digital
Click to Read More