Thanks to enhancements in materials and printing technology, today's architects have more freedom than ever before to create branded and experiential spaces as part of their designs. What once required stark and industrial approaches, now there's an opportunity for purposeful, artistic flares in contemporary building designs and architecture.
These trends are being incorporated both on the exterior and interior of new projects. One such trend is utilizing more glass in the design process. This material has enabled architects to be more creative in devising and implementing unique environments for their clients.
Custom printed window films take glass walls and windows a step further. They provide architects clever options for visually exciting graphics that are also functional and relevant to the client's operations.
Easy Installation and Product Variety
Window graphics are easily installed and placed directly onto a glass surface for a smooth, air-bubble free appearance. Today's polyester films incorporate UV Protection that preserve graphics and glass surfaces from the effects of prolonged sunlight. Polyester films also virtually eliminate any shrink or crack over time, especially on south or west facing windows.
Custom window graphics print in a variety of sizes and can include everything from images to textures. They can even have single- or double-sided graphics. With so many choices, architects enjoy nearly endless customization to compliment overall design objectives.
Showcase Company Branding
When designing the layout of a building, company branding should be a key consideration. For single or multiple tenant building occupants, window films allow for great flexibility. Should the owner wish to change the aesthetic or building décor, they are a cost-effective solution as opposed to the large additional expenses that would come from custom etched or printed glass.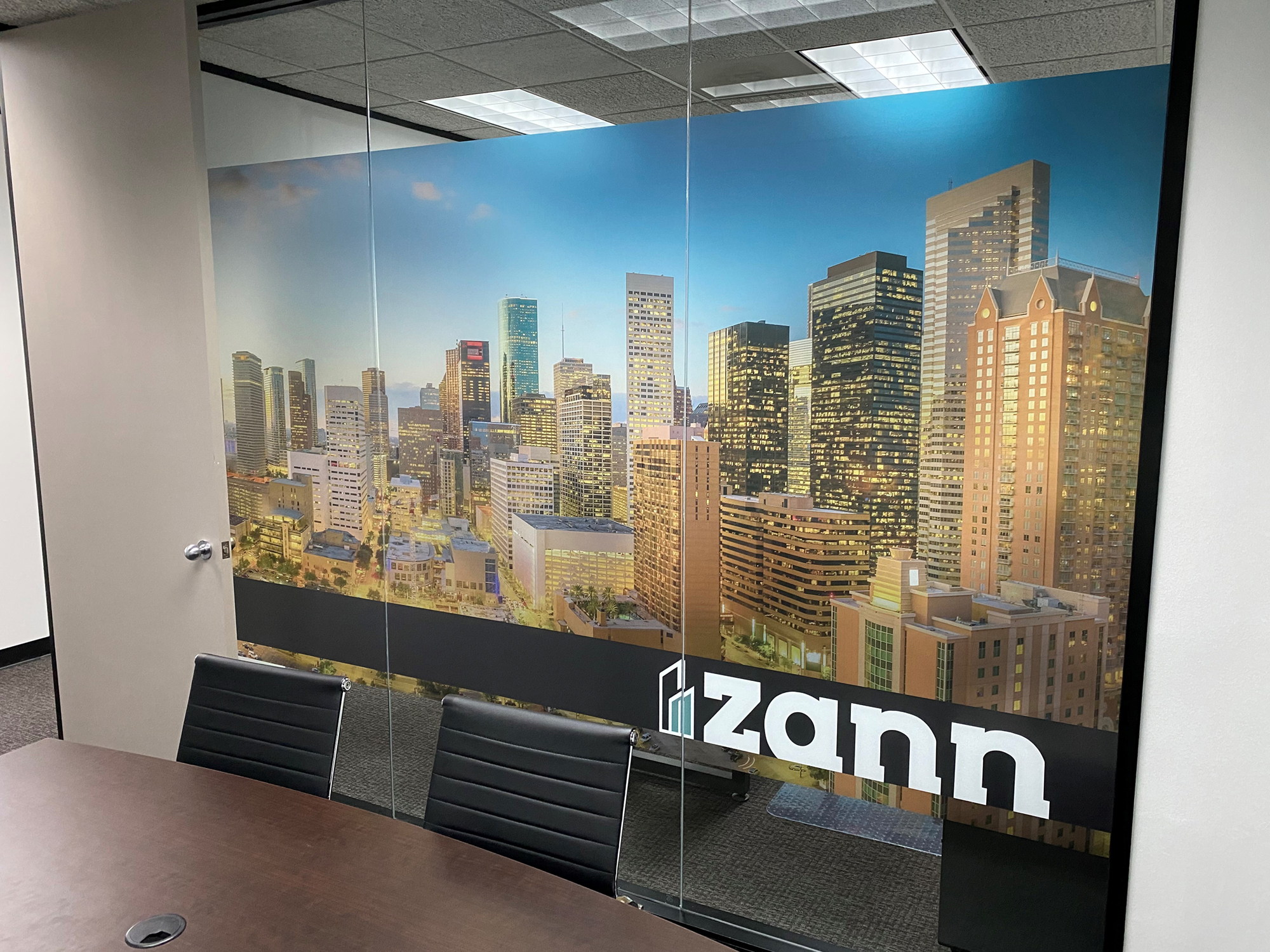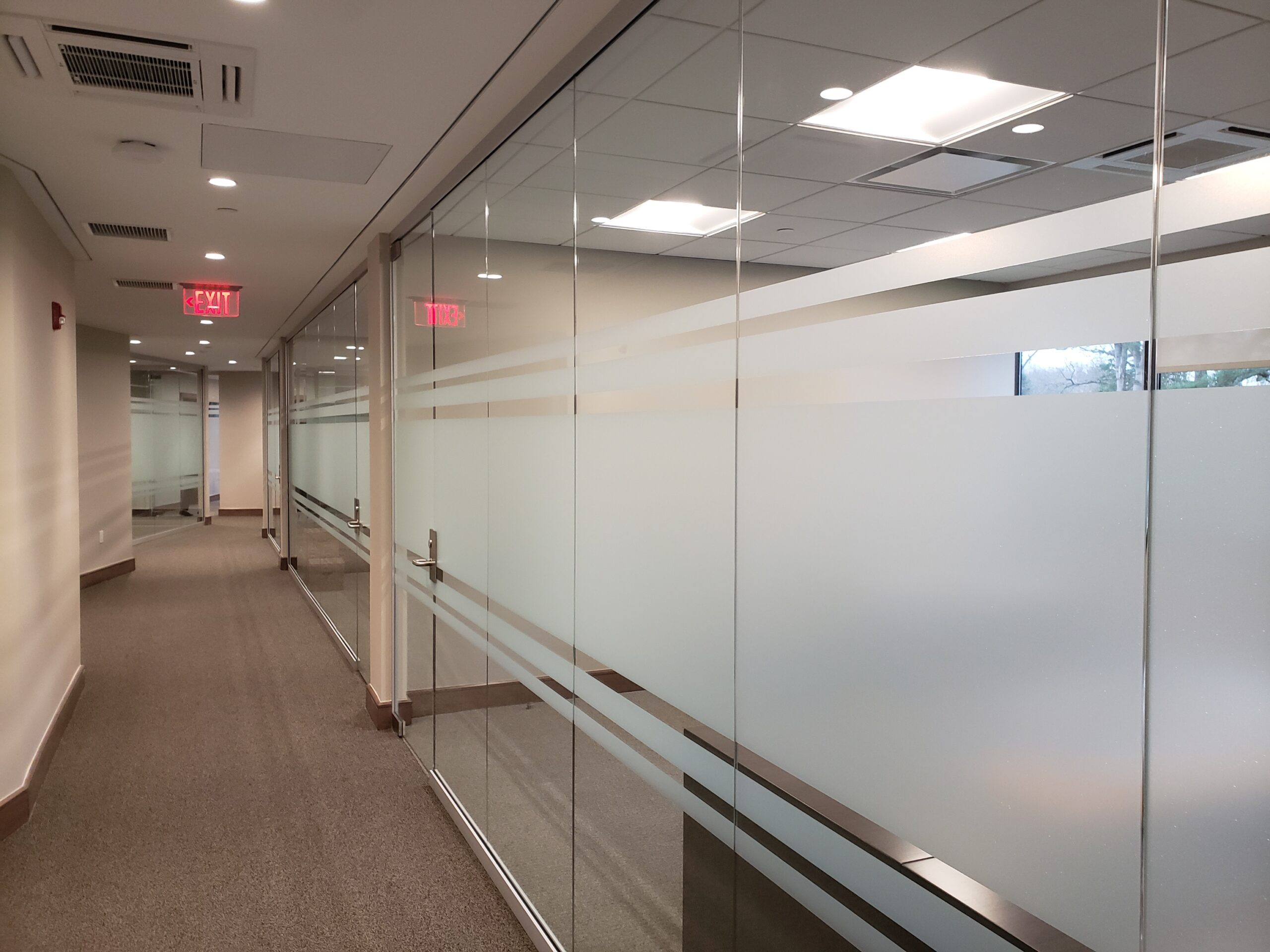 Enhance Privacy
The popularity of the open-office layout has changed how the modern workplace functions. The modern open office provides an environment with a near constant sense of transparency. While these changes could improve corporate culture and increase collaboration, they could also create a few challenges regarding privacy.
As layout plans are developed, it is important to consider the need for areas that still provide privacy. Rather than adding walls, window graphics provide privacy without isolating people from their coworkers, allows more light to flow through, and provide for a more positive and energetic workspace.
The following includes examples of unique and thoughtfully placed custom window graphics.
This conference room uses a stylish design to provide a distraction band. This shields those using the conference room from the dreaded fish-bowl effect. The openness at the top and the bottom of the glass allows natural light to filter in providing a more enjoyable environment. It also allows passersby to see whether the conference room is in use.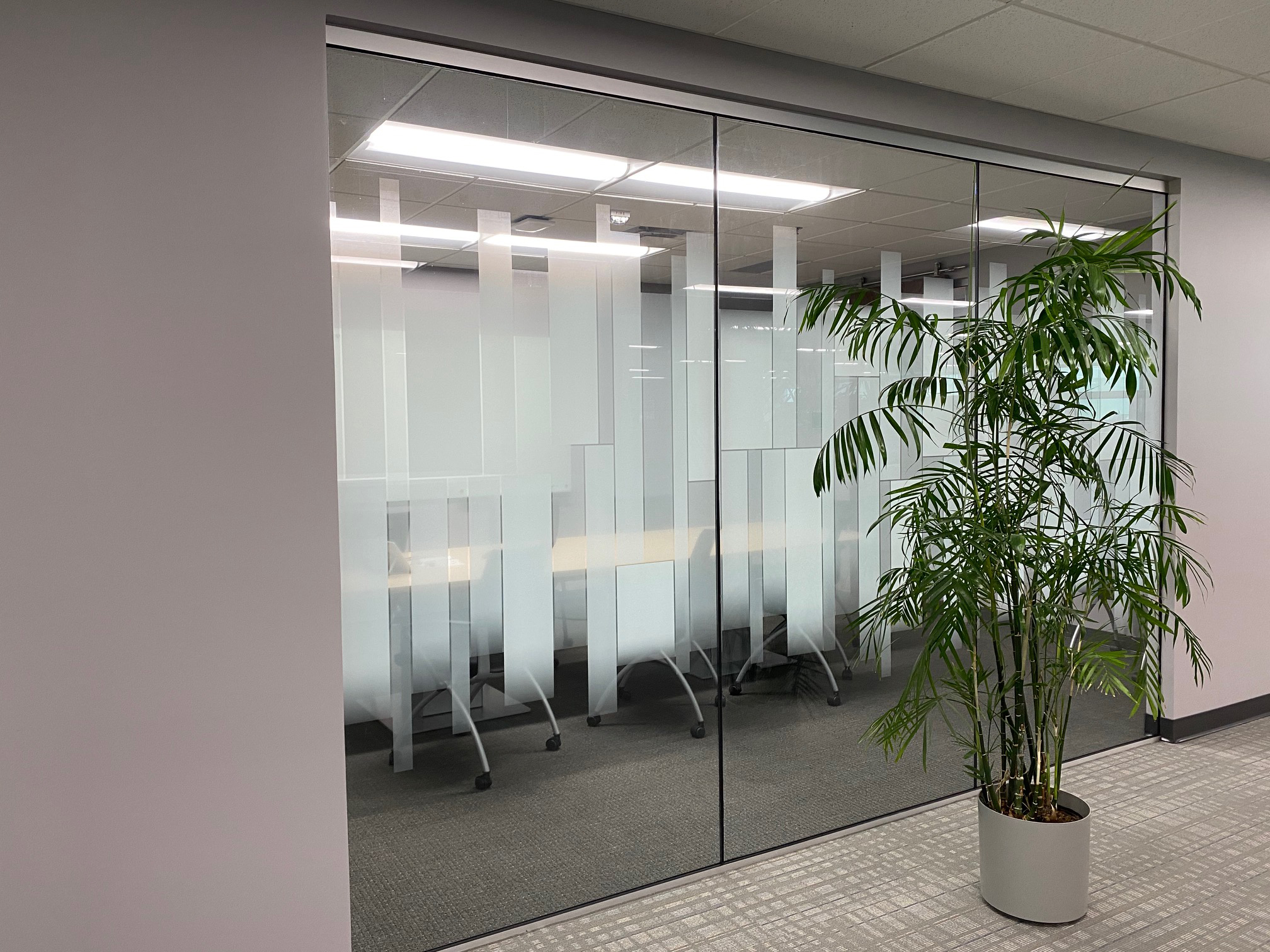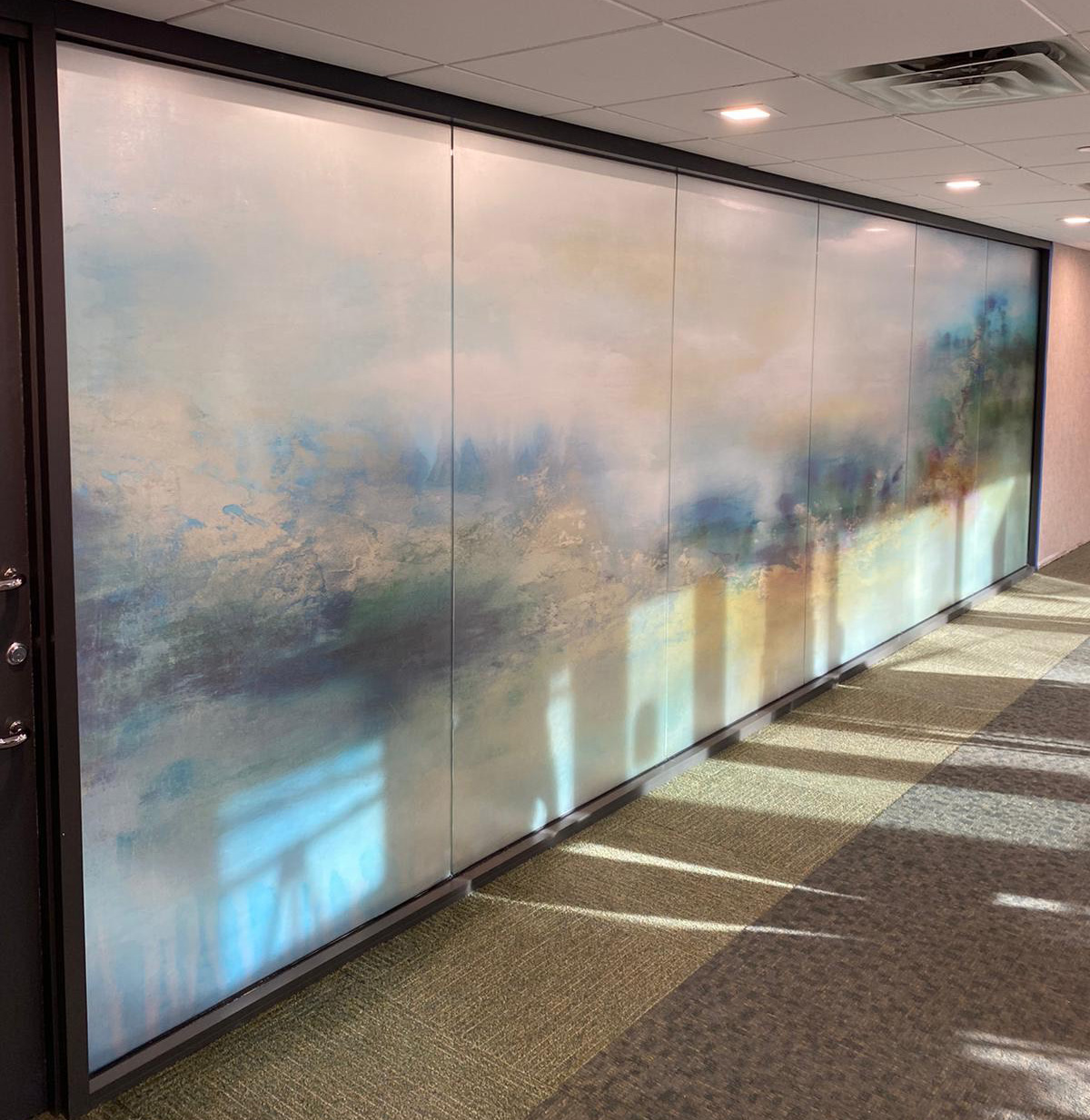 Frosted window designs are a currently popular choice among architects and interior designers. Frosted or shaded patterns allow level of transparency to be adjusted as needed to keep the rest of the office feeling connected and included. Shades and fades add a subtle classy effect that still provides for real privacy.
Also seeing an increased in use are images or artistic patterns to create the privacy. These images not only strike interest, but can also be designed to provide the level of transparency and privacy as directed by the client, from complete privacy to a more semi-transparent effect.
Window graphics are an essential multi-purpose design tool for architects. Versatile for any project needs and amplify a company's esthetic, they truly provide both form and function.