Source One Digital is proud to announce the approval of 3M™ MCS™ Warranty certification – the most comprehensive finished graphics warranty in the industry.
Every 3M product is designed, manufactured, and tested for maximum performance for its intended life. To ensure the durability and high-quality of finished graphics, 3M developers perform multiple tests under accelerated weathering, different temperatures, and work conditions. As a result, partners receive perfectly balanced products that can be widely used in many industries.
The 3M™ MCS™ Warranty certification provides full, non-prorated protection for the intended life of each graphic, assuring our clients that the quality of their images will be maintained for the life of the print.
For printing of indoor and outdoor signage, Source One Digital uses many products manufactured by 3M. Additionally, our experienced team of professionals have all the required skills to work with 3M materials. With the 3M™ MCS™ Warranty certification, Source One Digital now joins a select group of printers who can provide enhanced assurance that finished graphics will have exceptional quality.
For more information, visit 3m.com/graphicswarranties.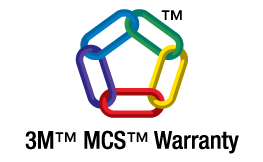 The Certificate of 3M™ MCS™ Warranty affirms that 3M will stand behind graphics made with 3M products and processes – a promise that extends to us, the graphic manufacturer, and our customers. It is the first finished graphics warranty in the industry and is widely recognized as the industry gold standard.